Projects
Telocyte
Date posted: 16.12.2015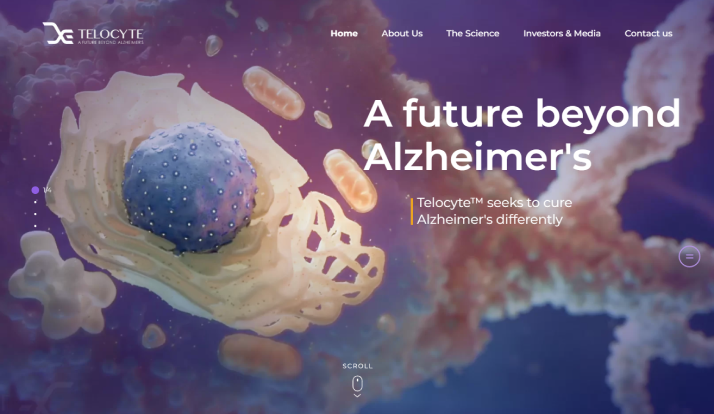 Telocyte is a biotechnology company dedicated to curing Alzheimer's disease. For detailed information, feel free to contact me directly at michael.fossel@telocyte.com We have funding, a strong collaborator, and an experienced group of founders who have business, biotech, and research experience. Our intent is to pursue FDA sponsored human trials aimed at a cure for Alzheimer's. We are not trying to help people "live successfully with", nor to "ameliorate", nor to "treat the symptoms" of Alzheimer's disease. We intend to stop it and reverse the disease process. We intend to cure it. And we will.
The Telomerase Revolution
Date posted: 21.04.2017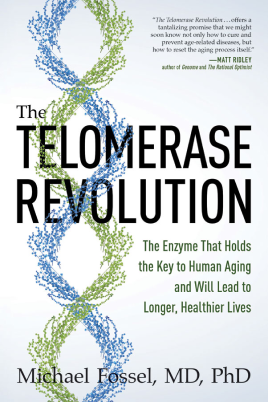 My new book, The Telomerase Revolution, was published by BenBella Books and was named as one of the five best science books of the year by the Wall Street Journal. It is available wherever books are sold:
This book is an excellent summary of what we know about aging, how it works, how it causes disease, and what we can do about it, including the upcoming human trials. I know that you'll find it intriguing. It is probably the clearest explanation yet available for how aging actually occurs and how cell senescence, telomeres, epigenetic changes, and damage all create a cascade of problems for the human body. Moreover, it will look at the most effective points of intervention for age-related diseases, telling you exactly how we can not merely slow, but reverse the problems that underlie age-related disease. Whether it's Alzheimer's, arterial disease, osteoporosis, or any other age-related disease, this will be the clearest way to understand both the problems and what we can do about them.